Showroom Quality Results
The more passionate you are about your work, the better it will be. Here at Detail Daddy we are passionate about detailing. In fact, we are the best car detailers in Tampa, the best RV detailers in Tampa and the best boat detailers in Tampa. That may sound a bit over the top, but that is how we feel about our work.

Mobile Detailing in Tampa Bay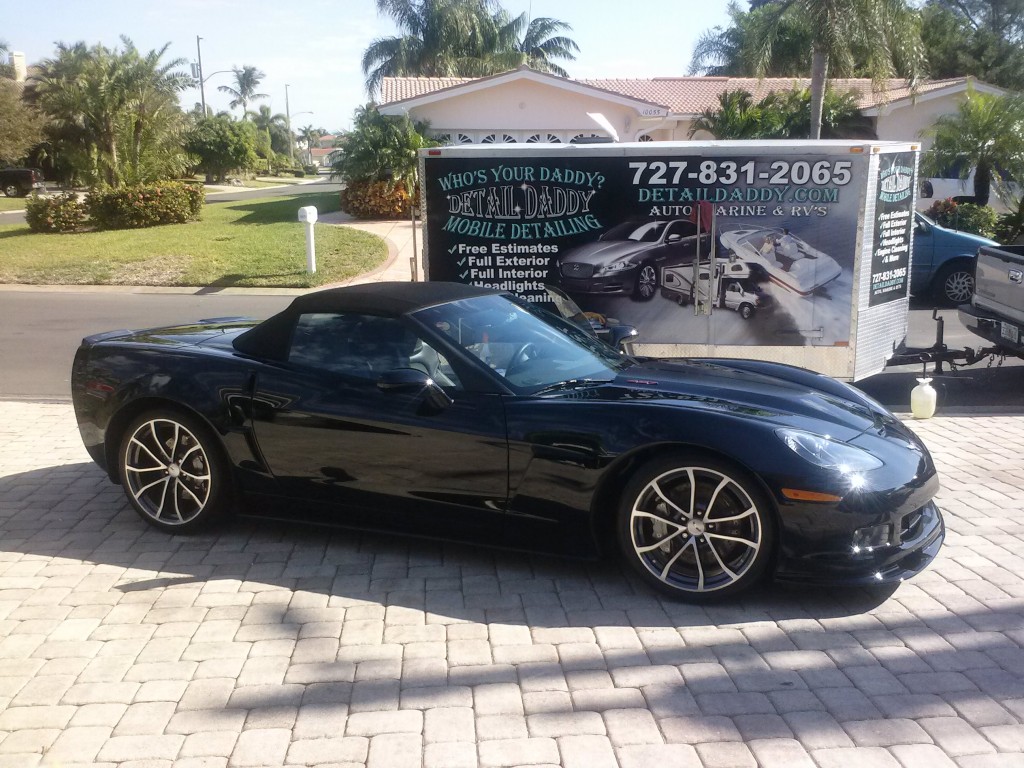 We are a mobile detailing company in the Tampa Bay Area. Mobile detailing is all about customer convenience. We bring our detailing equipment to you and do the job at your premises. When we bring our mobile detailing equipment to your premises, there is only one focus: bringing the shine out on your vehicle. There is no line of cars waiting, no hustle. We take our time to make sure you are satisfied and we have another repeat customers.
Detail Daddy Is Growing
And we have lot's of repeat mobile detailing customers. That is why you may not have hear of us. We have been under the radar working a steady list of clients that keep wanting us back. Now, we are expanding our services and growing! That is a great opportunity for a win-win situation. We grow and you get fantastic home detailing service. Give us a call and you will see it reflected in a spotless shine on your car, RV or boat.
Being mobile means that our service area covers a lot of the Tampa Bay. We are on the road most days, so no part of the Tampa Bay are is too far away. There is always a way to schedule in a customer whether you are in South Tampa, Clearwater, or New Port Richey. We have the legs to get you your location.
The Detailing Is In The Details
When a customer calls us, they want their vehicle to shine, to stick out from the crowd. That is what we make happen. We do everything to ensure top quality. We use industry standard detailing tools of the highest quality. We use the best waxes. We also, have a variety of services depending on the needs of the particular situation. Mobile detailing generally means custom detail jobs, and that is what we deliver.
Pride Of Ownership
Your car, your RV and your boat reflects who you are. How you keep them reflects who you are. Having the best detailing company in Tampa come around to make them shine shows your commitment to excellence and that you are a step above the rest. Call Detail Daddy and let's put the sine on!