igl coatings: A New Level Of Protection And Gloss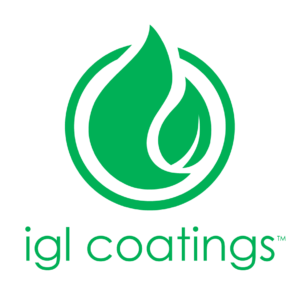 Ceramic coatings are a new auto paint technology based on nanotechnology. They are superior to wax and sealants in their longevity, level of protection and reflective properties. Ceramic coatings deliver an amazing shine along with superior protection.
A ceramic coating can span the lifetime of your cars paint, if it is properly maintained. This is new technology for exterior and interior car care, as well as boats and RV's. Ceramic coatings are right now protecting some of the most valuable automobile collections in the world. At the same time, they are becoming an affordable solution for ordinary car enthusiasts.
igl coatings: A Superior Coating
At Detail Daddy, we use igl coatings. It is a permanent nanoceramic protective paint coating. Its transparent 3D matrix structure protects the paint or surface from scratches, graffiti, dirt, aging, premature oxidation, weathering, road salt, bugs, bird droppings and even acid rain. It offers excellent scratch, UV, oxidation, corrosion and chemical resistance.
A surface that has been sealed with igl coatings stay clean for a longer period of time due to its smoothness and hydrophobic qualities. Igl coatings is permanent and can only be removed using machine polish. The unique formulation of has enabled it to be multi-layered, which means the thickness of the coating can be increased with additional layers allowing a thicker/harder film that will increase its scratch resistance to 10h hardness.
Benefits At a Glance
Unbelievable paint gloss
Protects against 100% of damaging chemicals
Protects against marring
UV resistant
Bug resistant
Extremely hydrophobic
– Long lasting protection for factory paints, glass, metal and hard plastic surfaces
– Hydrophobic surface properties release dirt and so your vehicle stays cleaner for longer
– Protects against bird droppings, bugs, road salt, graffiti, premature oxidation and more
– We also offer coatings for boats, RV's, glass, leather, plastic and rims
Ceramic Coating vs Wax/Polish
When you apply a wax or polish, they do a great job of protecting the paint, but the process needs to done each year or more often to maintain the paint in top condition.
A ceramic coating will last for years. It is simply more durable than wax and polish. Not just a little more durable, but a lot more durable. A ceramic coating will last for years, possibly the lifetime of the paint if properly maintained.
Another difference is the gloss achieved by ceramic coatings. The reflection of the colors is superior and has to be seen to be appreciated.