Awesome car detailing!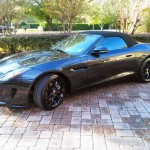 Detail Daddy offers the finest car detailing in the Tampa Bay Area. Car detailing is for everyone. From the soccer mom to the fortune 500 CEO. Detailing your car keeps it in excellent condition and protects against the elements. Protect your investment and keep your car beautiful with our awesome detailing services. See our Car Photo Gallery!
Take a look at our mobile detailing reviews!
Our Car Detailing Services
Paint Correction
Swirl Removal
Water Spot Removal
Wet Sanding
Car Wash
Waxing and Polishing
Headlight Restoration

Engine Cleaning

Maintenance Plans Available