RV's are extremely popular vehicles. Many people who have retired and want to see the country have purchased very nice RV's to do it in style. You will see beautiful RV's all over the country, especially in Florida and Arizona, where RV people tend to gather for the winter. A beautiful, high-quality RV is not just a way to travel the country, but also a home and an investment. Since RV's are on the road quite a bit, is important to get them detailed on a regular basis. A regular detailing will keep your RV looking sharp and maintain a high resale value when you are ready to sell.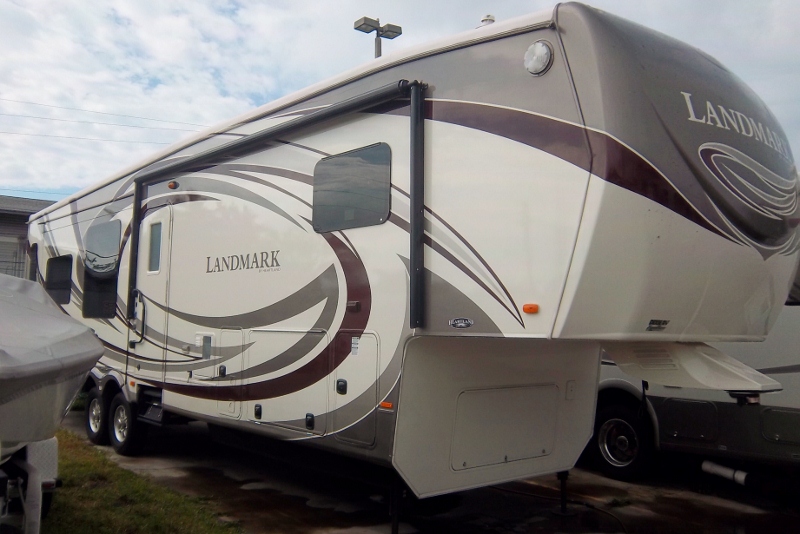 On Location In Palm Harbor
We were recently in Palm Harbor to detail this Landmark 5th wheel. This is Heartland's flagship coach and a stunning vehicle, inside and out. If you have not looked at today's modern RV, you will be surprised at the quality living space on the inside. You may also be surprised by the cost. Top end RV's are not cheap. And those that are well maintain garner a high resale value.
On this particular RV detailing job in Palm Harbor, we did the exterior: wash, wax and buff. This owner understood the importance of keeping his vehicle clean. There were no neglected areas of any significant damage due to neglect. When an RV owner keeps the vehicle in good condition, it makes it easy for us to come in and detail and also saves the owner on cost.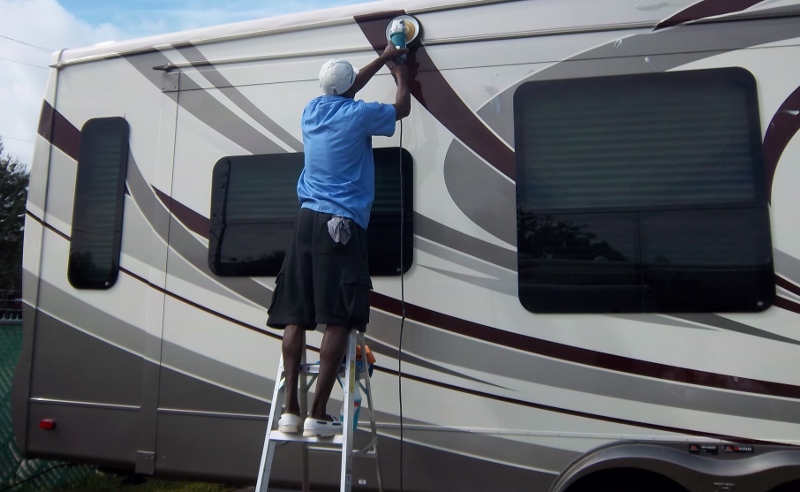 Keeping Pollution At Bay
When pollution and grim are left on the exterior surface of a vehicle they will continue to break down the paint and cause damage. That is why it is so important to regularly detail your vehicle. Permanent paint damage significantly reduces the value of the RV and/or leads to a costly paint repair. Regular detailing extends the life of the paint by many, many years.
Regular maintenance and an ongoing detailing program is best for RV's. When you keep the vehicle in a pristine condition, you enhance your enjoyment and maintain the value. These are the two main benefits of detailing on a regular basis, which is what we recommend for all RV owners.
You May Also Be Interested In