One of the most neglected and abused car surfaces is the interior carpet (see below). The interior carpet gets all the grime, dirt, and pollution that accumulate on shoes and feet. Assorted pieces of food, drink and trash get spilled on the car interior carpets. There are very few cars, if any, that do not accumulate stains from regular use. That is the bad news. The good news is that a good professional interior detailing can remove almost all stains.
Cleaning The Car Carpet
If you opt for a full interior detail, we will restore your carpet to its best condition. To clean the carpet we vacuum first to clean up the tiny bits of debris, then shampoo. For tough stains, we apply a chemical spray before shampooing. Then, we complete the carpet cleaning by using a hot water extractor to dig out even the most hard to get dirt leaving your carpet in fantastic condition.
Read our article on shampooing your vehicle for more details.
Carpet Cleaning Before And After
Here are some photos of a job that we recently did on a car carpet as a part of a full detailing job. This is a typical situation and the quality you can expect when you hire Detail Daddy.
Before Detailing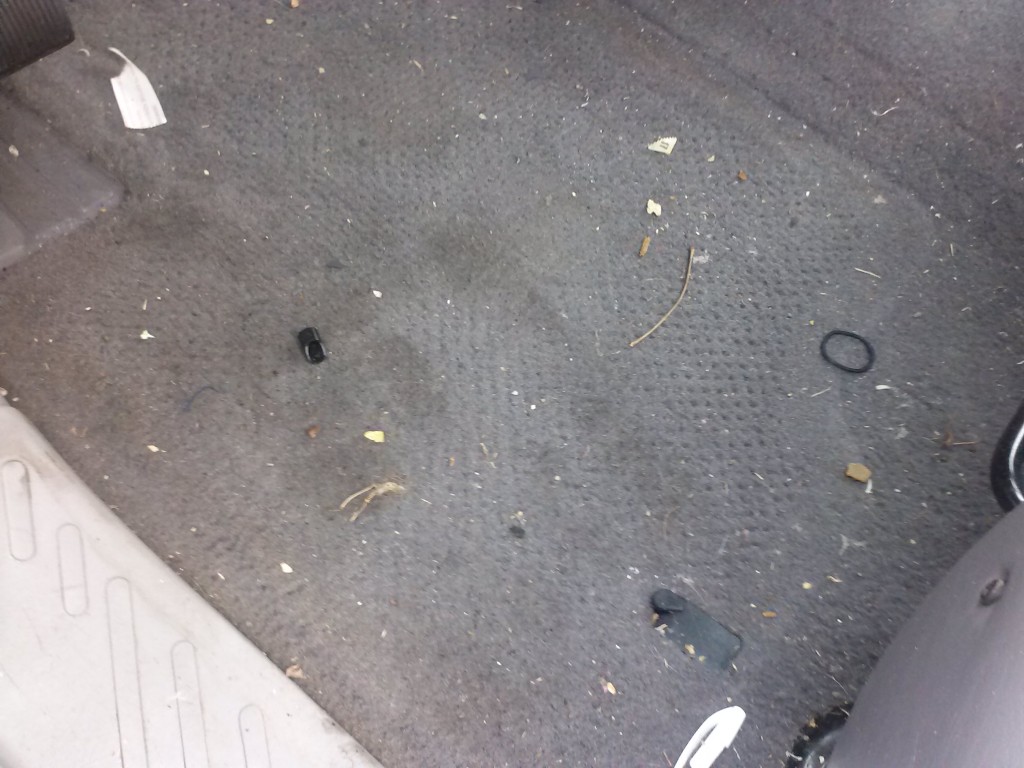 After Detailing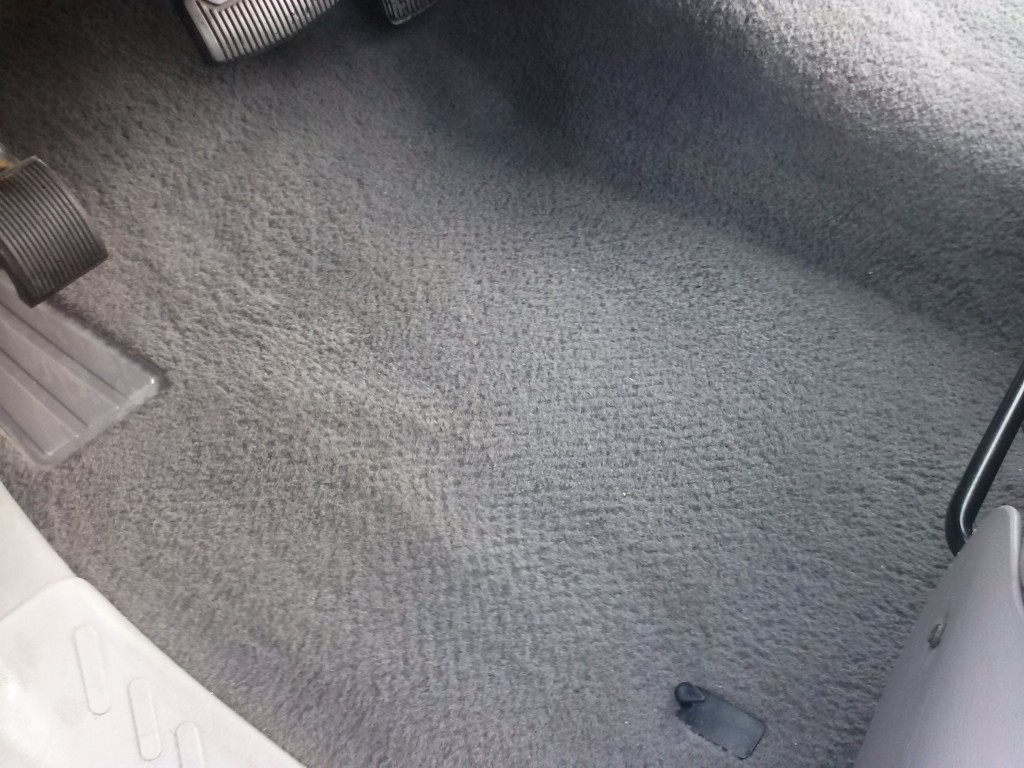 You May Also Be Interested In