Each week, we go down to Treasure Island to do a detailing job. This job is a part of a regular maintenance contract cleaning. Getting a regular maintenance detailing is one of the best ways to keep your car, boat or RV looking great.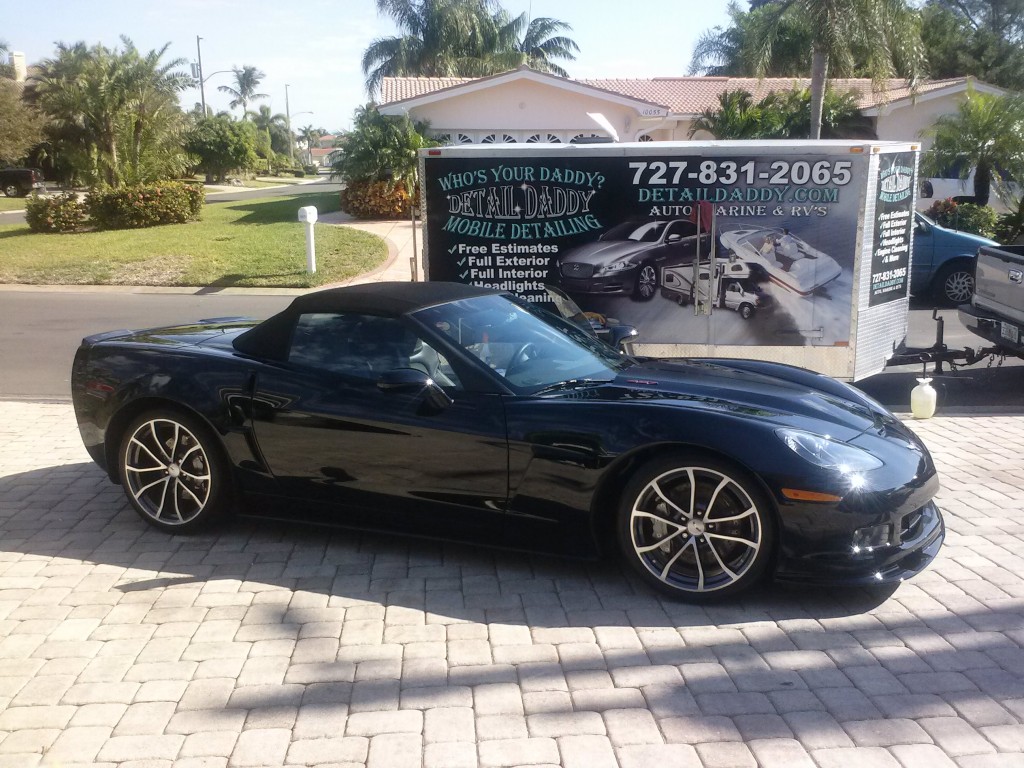 We provide plenty of flexibility in our services. We can set up a custom maintenance package that is right for you and your vehicle. When you sign up for a regularly scheduled maintenance, we will come by at a scheduled time and detail your car. You can do this on a weekly, bi-weekly, or monthly schedule. Regular maintenance packages also come with a lower cost. It is a great option for people who really care about their vehicles.
Detailing Maintenance Packages
When you go with a maintenance package, the first time out will be an extensive detailing in order to bring your vehicle up to its finest possible condition. Then regular detailing keeps the car looking sharp 24/7.
As a part of a maintenance package we will perform the following tasks. These are standard and performed each time we come out.
Hand Wash and Dry
Rims Cleaned and Tires Shined
Door Jams Cleaned
Vacuum and Dust Interior
Windows and Mirrors Cleaned
Gas Flap Cleaned
Regular detailing package is a great way to keep your vehicle looking sharp and protecting your investment. Also, you avoid letting the vehicle get run down, which will extend the lifetime of the paint and maintain a very high resale value.
You May Also Be Interested In